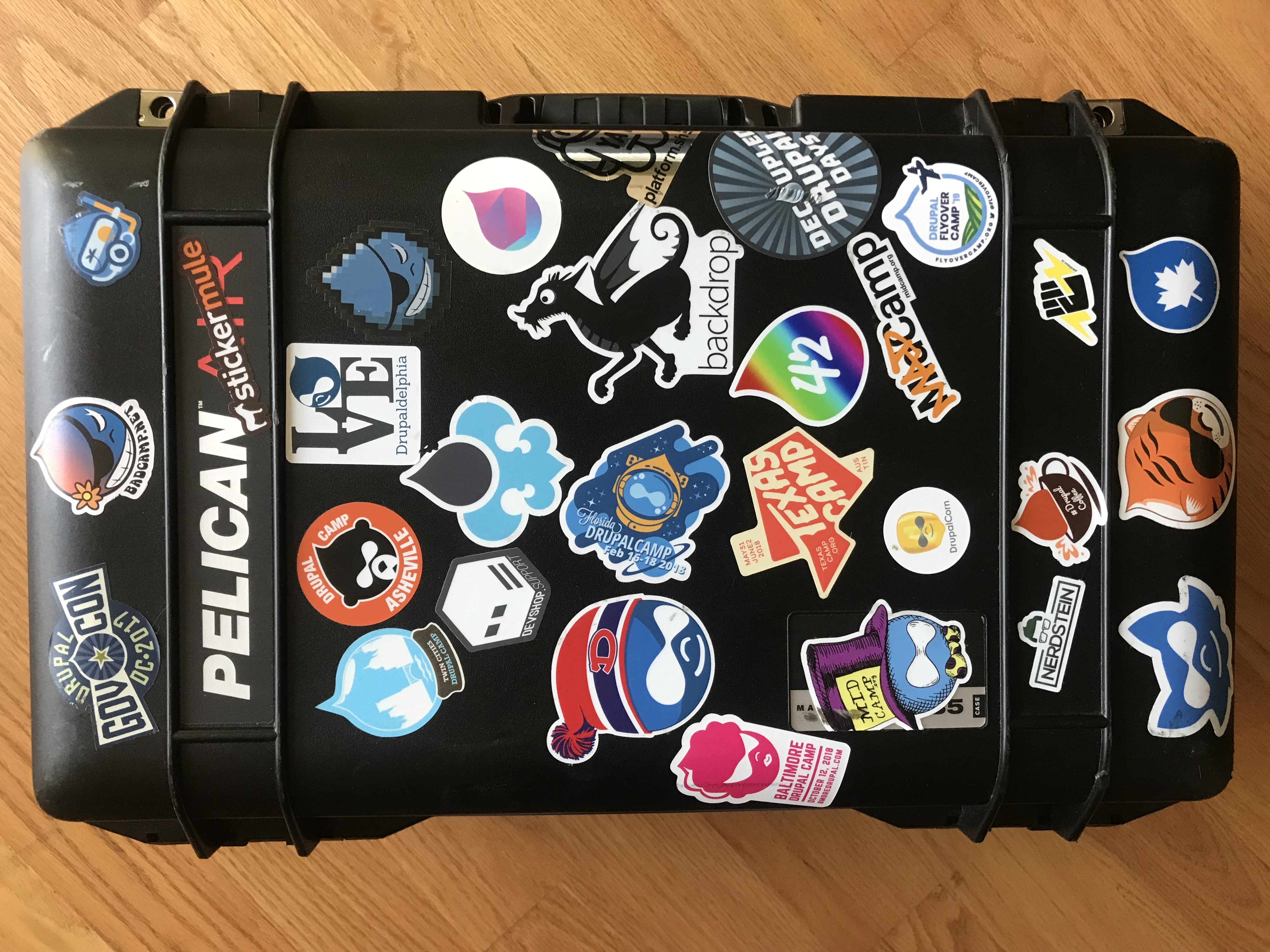 Wow. What a year. I traveled to 15 camps this year for session recording (well, that includes MidCamp, which I also organize). In addition, I shipped equipment to Pacific Northwest Drupal Summit and Baltimore Drupal Camp. And finally, I provided direct support to DrupalCamp Ottawa, which chose to purchase equipment rather than chance customs delays. 
Oh, and let's not forget the highlight of it all: receiving the Aaron Winborn award at DrupalCon in recognition of my contribution.
Since I am occasionally asked where people can find the videos I record, below is a recap of this year's activity, with links to all the camp playlists.
Sessions recorded by me*: 559
Sessions recorded with equipment I shipped: 45
2018 capture rate: 96.12%

*That brings me to the asterisk from above. The phrase "captured by me" has new meaning this year as I have started recruiting assistance at some camps. Specifically GovCon and BADCamp, because they both are more than one person can rightly handle, and having said that, I honestly have no idea how I soloed both events in the past. Special shout out to Gergely Csonka of Cheppers, Lee Walker and Bo Shipley of Drupal Camp Chattanooga, and fellow MidCamp organizer Avi Schwab for helping me out. 
I have started compiling a list of folks that have either expressed interest in the equipment I use or directly helping me. My goal for 2019 is to transition into more of a mentoring role so we can record even more camps, and more importantly, camps overseas. Because if you look at the above list, I have fairly extensive coverage of North American events, but nowhere else. If you want to help, shoot me an email at kthull@bluedropshop.com.
Grand
total of Drupal talks captured to date: 1,279

Finally, if you want to check out my equipment list or instructions, head over to GitHub. And if you wish to support my efforts, chip in at Open Collective.
Thanks for an amazing year! See you soon.