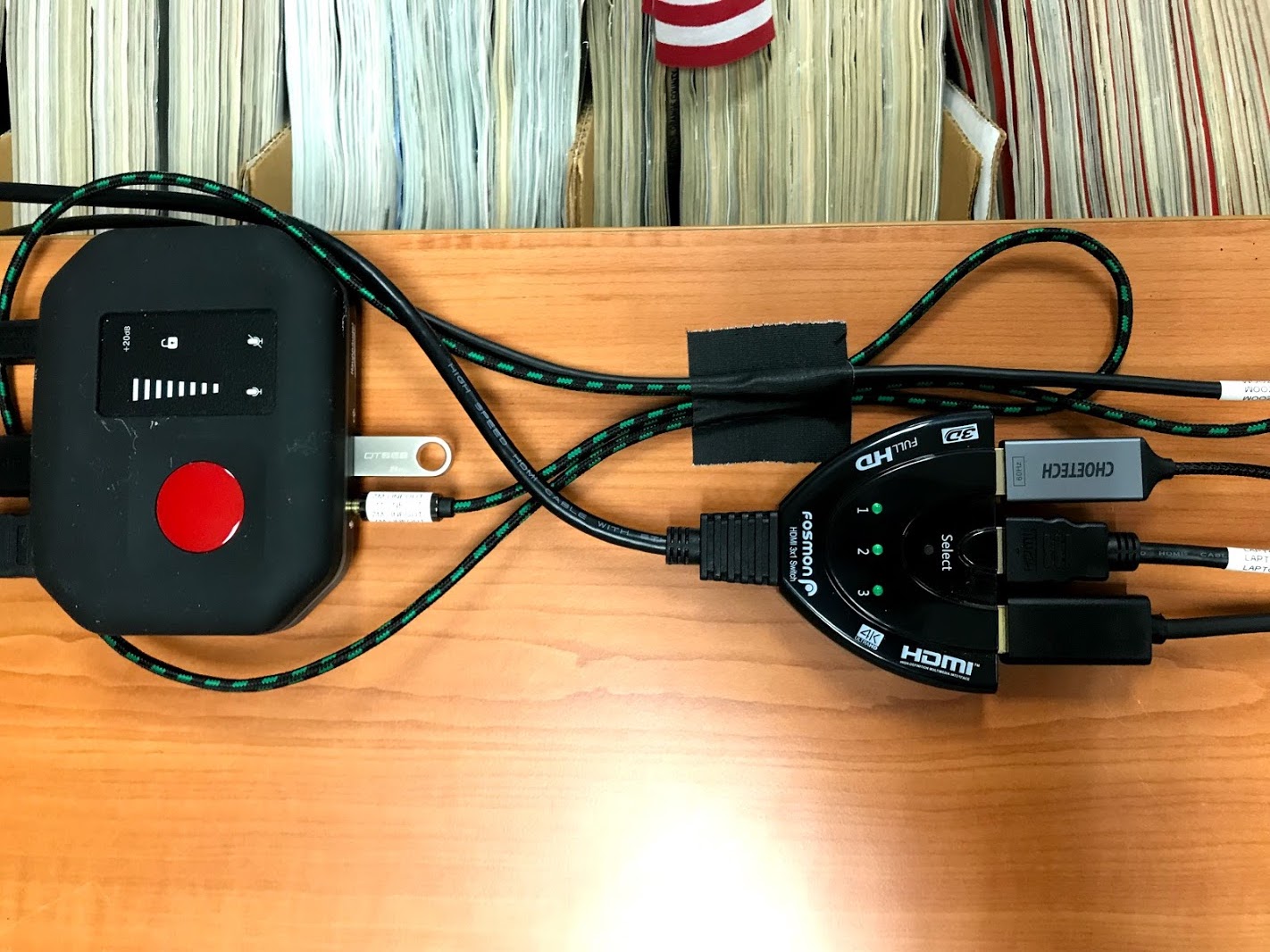 It's been a busy start to 2019. I've ticked a few boxes on the initiative, attended four camps (one of which I am lead organizer) and learned the intricacy of preparing international shipping documents. I personally captured 169 sessions this year, bringing the total to just shy of 1,500.
This is my first update to the (unofficial) Drupal Recording Initiative, which is outlined on Open Collective.
Training and mentorship
I've started asking camps ahead of time who from their team (volunteers or organizers) they can identify as willing and interested in learning the setup and helping me on-site. Setup is relatively easy, but it's the hour-by-hour troubleshooting that keeps the capture rate high. For shipped kits, adding the video call to review the equipment and setup seemed like an easy win.
Expanded coverage
A few non-Drupal events have reached out:
via BADCamp, I was contacted by someone recording symposia for an HIV-related project at the University of California San Francisco

via TCDrupal, contacted by a person helping organize DevFestMN (this past February), which took place at the same venue as TCDrupal
We created the first equipment hub: the Drupal Swiss Association purchased four kits that I configured and shipped for Drupal Mountain Camp. Learning how to prepare the documentation for international shipping was not fun, but if I stick with DHL the next one should be easier.
Plus, I've started reaching out to camps not already on my list.
Improved documentation
No update here. I recorded the video call with Mountain Camp, but then immediately deleted it because there was no way it would have been useful. Off-the-cuff wasn't the way to go. 
Higher recording success rate
Still stumped here. So far, this year is my best yet at 100% capture of four events. But things fell apart at Mountain Camp. And there was about a 90% capture rate at DevFestMN, though no sound on any of the screen records, meaning every video needed to be fixed in post (which is happening at the rate of about two videos per week).
Streamlined funding
Moving my accounting to Open Collective has been mostly successful. The increase in costs to each camp has been (in general) minimal and nearly all camps have been able to accommodate. I don't like the fact that the budget shows a positive amount when expenses have been filed against the collective (for which I've filed a feature request). Currently, it looks like things are rosy in recording-land, but I'm actually running up my credit card balance booking travel for camps and awaiting reimbursement. While the prior GoFundMe campaign is still out there, it is nice having the reimbursements and (recurring!) donations in one place.
Overall organization
Not much to report, but I'm playing around with a github project to track events as issues. 
Content discoverability
While I continually get credited for Drupal.tv, I only offered input and a bunch of YouTube playlists to Ashraf Abed of Debug Academy. And it was his students that built it. Now that we have Drupal.tv, I mention it often and also import each camp playlist as part of my process.
Thanks!
Thanks to all my current Open Collective backers. If you value the recordings and the efforts I'm making towards expanding this effort beyond just what one person can do, please consider contributing.
See you at DrupalCon?
I will be participating in two BoFs at DrupalCon Seattle related to the recording initiative. On Wednesday afternoon at 5:30pm is the Open Collective BoF, to discuss how and why the Webform Module, SimplyTest.me, and the recording initiative are all using Open Collective. And then on Thursday morning at 9:45am, I will discuss the recording initiative for anyone who is interested.